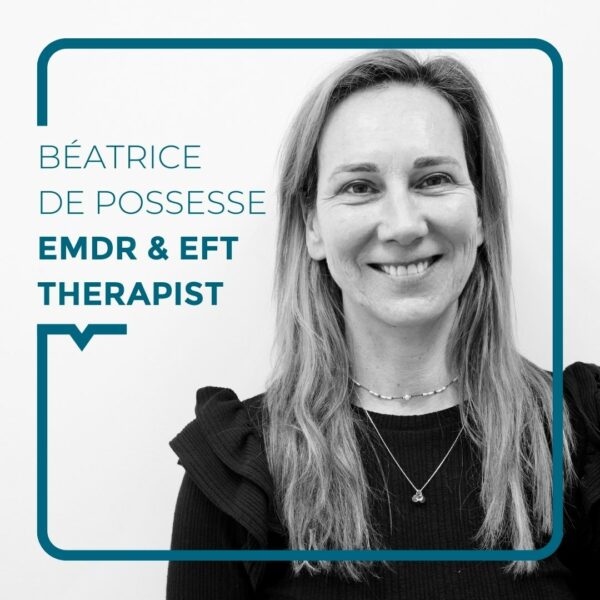 Beatrice has what we call an atypical career. From communications in an agency, she then spent 10 years in the private sector before training in coaching. When she coaches, she works with the person to identify barriers and asks herself how to overcome them.
Convinced that tools are available, she starts training in EMDR, EFT, and other techniques for 8 years and gradually changes her coaching hat for a therapist one.
She explains that life is full of traumas, usually processed by the brain. Sometimes it is not the case, and it creates the barriers we are often unaware of. These blockages can, for example, result in phobias, anxiety, or sleep disorders. Beatrice chooses an angle of care, depending on the problem, the patient, and what she feels. She works with children, teenagers, and adults. "With children, it's often very quick."
Beatrice enjoys working at Alegria Medical Center and being within a multidisciplinary team. She feels that patients progress better when they are taken care of by multiple professionals.
Beatrice often reassures her patients who have regrets. She explains that they were probably not ready, that all the resistances had not been lifted. But when the unconscious considers that the moment is right, then everything becomes fluid.
Béatrice de Possesse